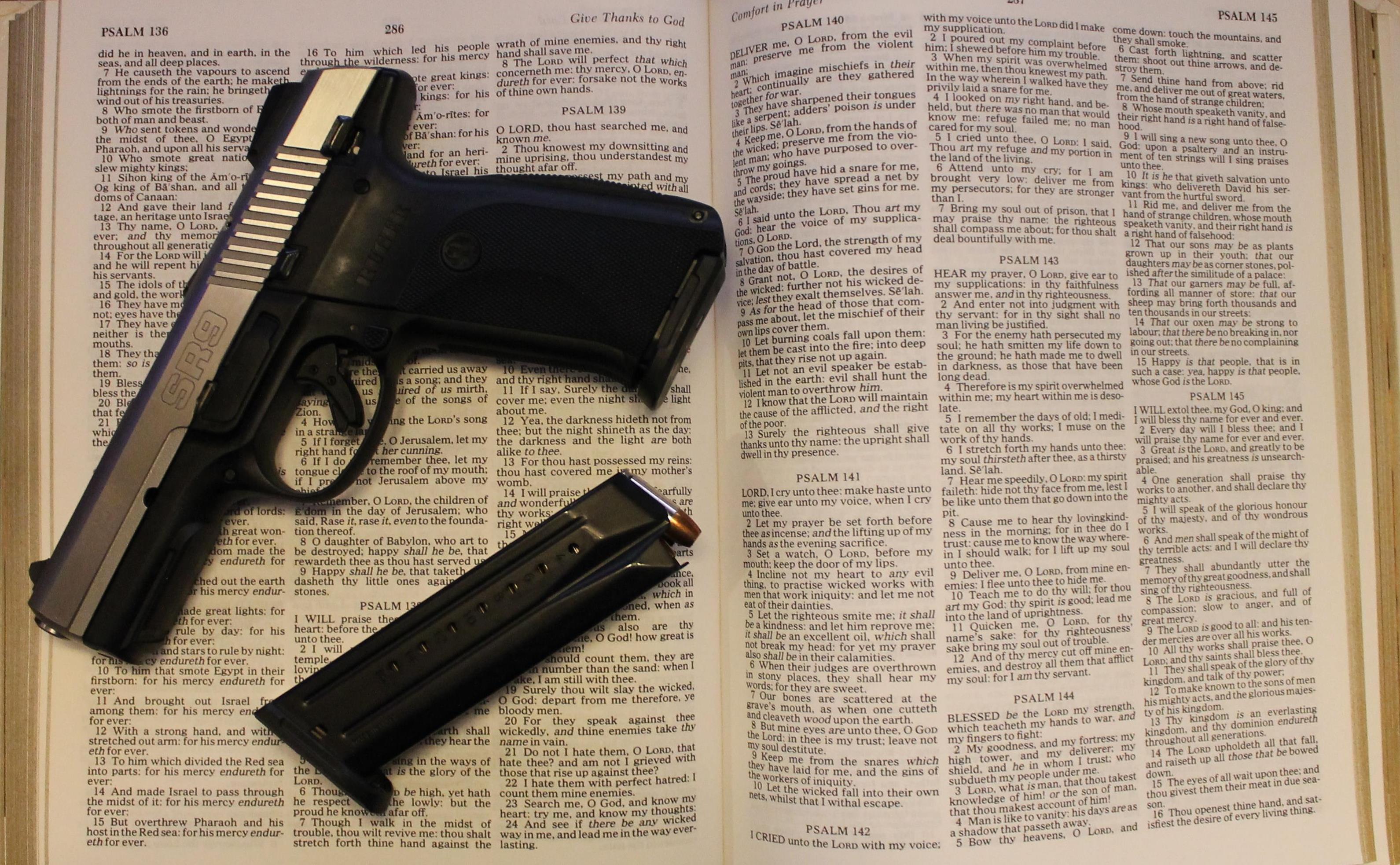 Psalm Products is a faith based company that was born out of our personal relationship with our Savior and our enjoyment of shooting and shooting sports. We hope you will take time to shop our store, if you have any questions, please feel free to email us!
Welcome to Psalm Products
At Psalm Products we decided to combine our love for the Lord and our enjoyment of shooting to create a unique storefront for other Christians like us! We are just getting started so keep checking back, we will be adding more Bible verse products, Christian tactical gear, shooting sport products and shooting safety products in the near future.
If you don't see what you're looking for or you would like a custom product, or even your favorite Bible verse put on one of our existing products, please email or call us with your request and we can complete your custom order.
Thank you for visiting and supporting, Psalm Products! God Bless you and God Bless America!
Featured Products – Christian Tactical Gear
Special Orders!
Don't See What Your Looking For? We do special orders, would you like your favorite Bible verse on one of our existing products? Call us or email us for pricing!
Become a Vendor
Many of our products are carried at sporting goods stores and gun shops. If you're interested in carrying our products in your store, please email us for vendor pricing!
What Our Customers are Saying
I think it's great that I can share my faith and my love for shooting by dressing out my AR-15's with charging handles, trigger guards and dust covers with Bible verses. They work great, they start some great conversations and often opens the door for me to share my faith in Jesus Christ with others!
Bernie
I love the new charging handle for my AR, it looks great and I always get smiles when I show it to my friends! Keep up the great work!
Tom
Great company, great products, but most importantly….owned and run by great people!!!
Bob
I am a Christian but also a Desert Storm veteran so I'm just loving this product line!!
Carrie
Browse Our Full Shop
Check out our complete line of products in our store!
Unless the Lord builds the house, the builders labor in vain. Unless the Lord watches over the city, the guards stand watch in vain. – Psalm 127:1